My Role: Lead UX Designer
Team: 5 UX designers, 2 Frontend UI developers, 2 Accessibility experts, 2 Content designers, 1 QA expert, 1 supplemental Agency (HUGE) with 3 designers and 1 UI developer with 3 development teams.
Duration: 6 Months to market + 5 years of growth
The Opportunity
The opportunity came for Fiserv to shift the existing P2P (person to person) system to a new giant network. Fiserv created a white label product for any size banking institution to allow customers to transfer directly from their online banking accounts.
We converted and merged the existing Popmoney P2P banking platform into the new Zelle network.
Tight Project Management
Moving designs within an agile process requires can be challenging and requires early action. With an incredibly tight deadline, multiple design teams worked independent on product sections but continually met to create a unified design. I structured a unique primary group of a QA (Quality Assurance) specialist, an accessibility expert, a front-end developer, and a content designer to ensure project uniformity among the design teams. This team structure allowed for a constant and correct flow of work which moved ahead of development and had minimal QA issues downstream.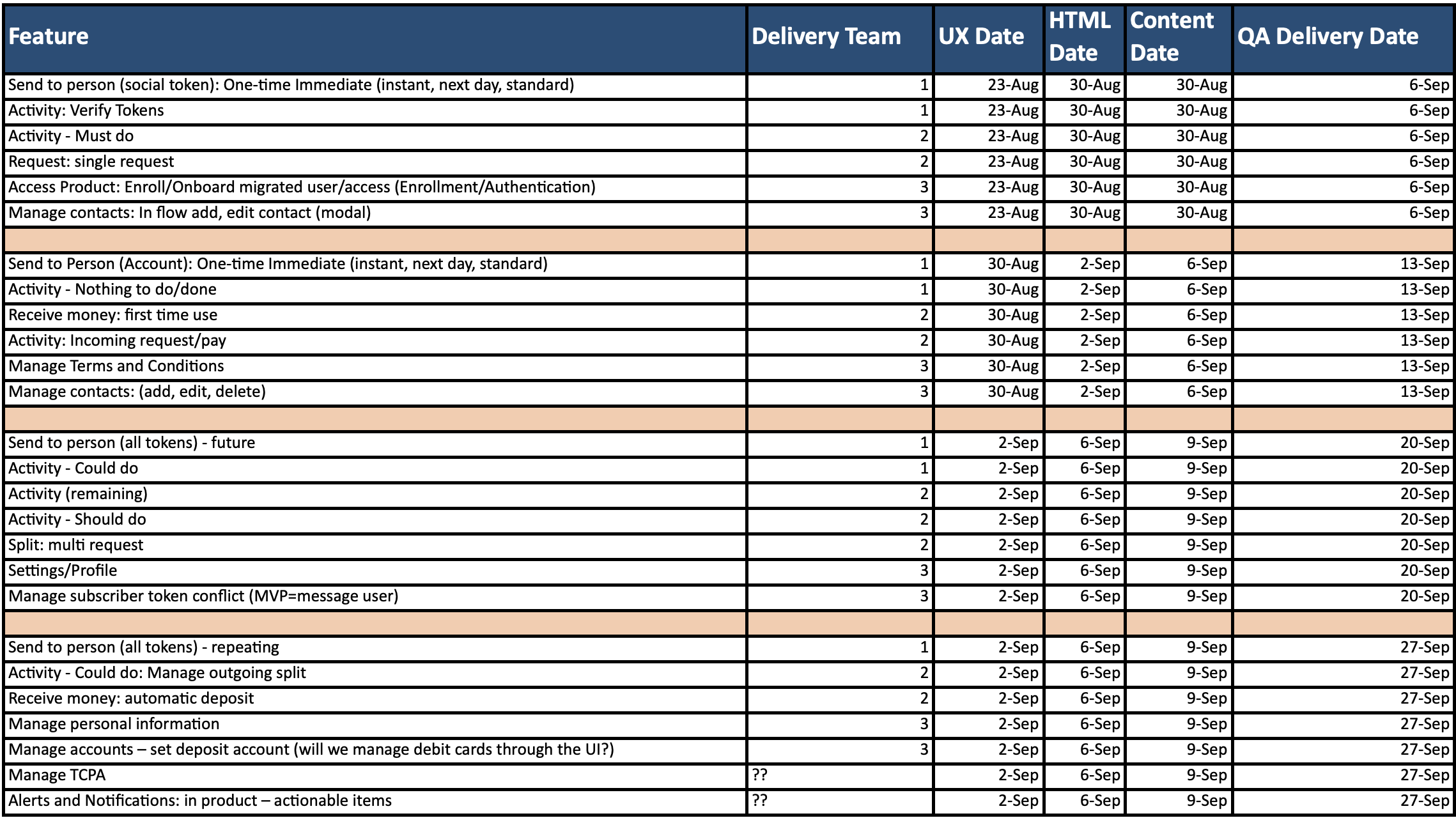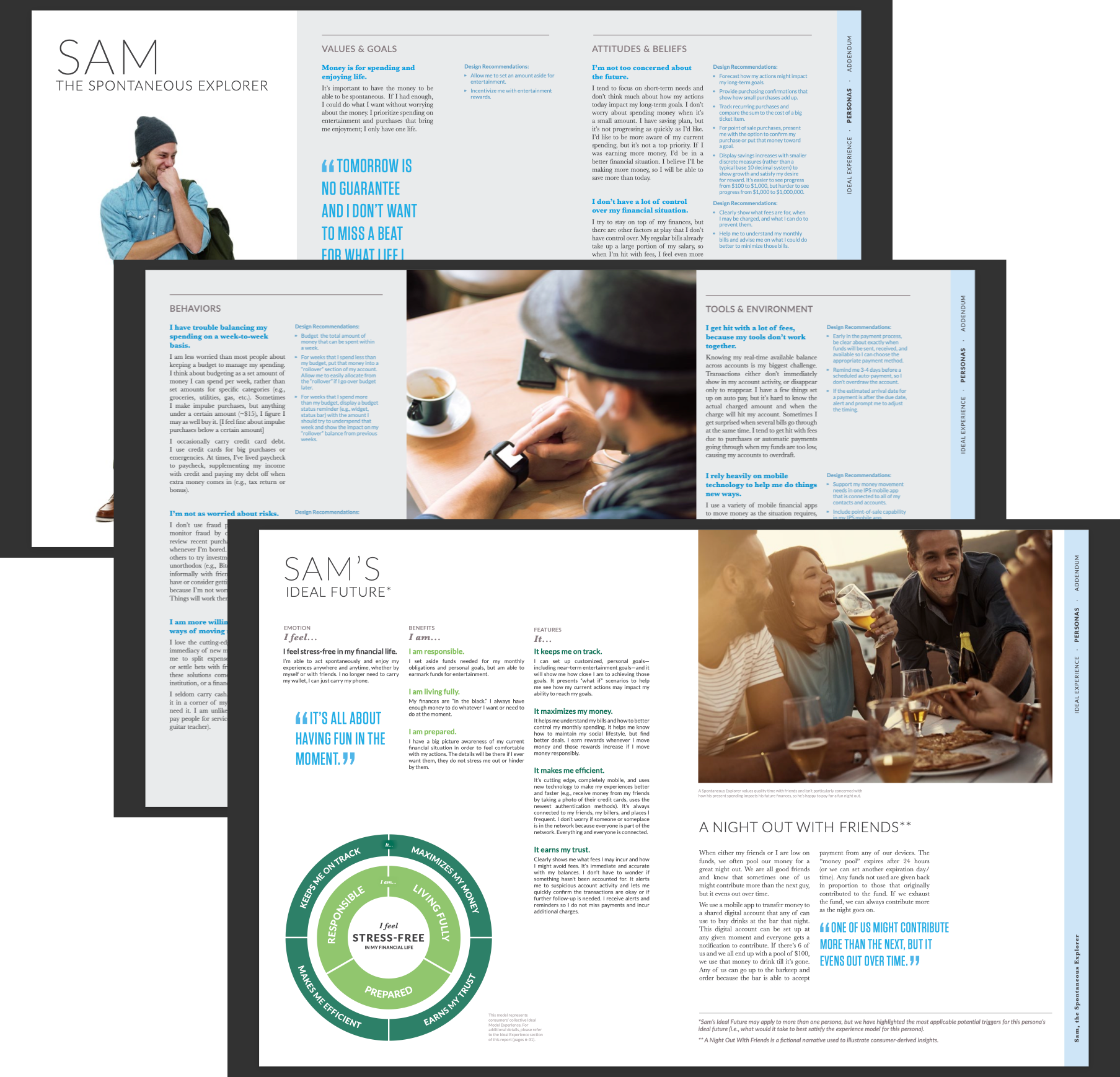 Personas
Evolving the P2P space allowed us to use our existing personas for Zelle. Our ongoing research for everything money movement proved a great resource to speed up production.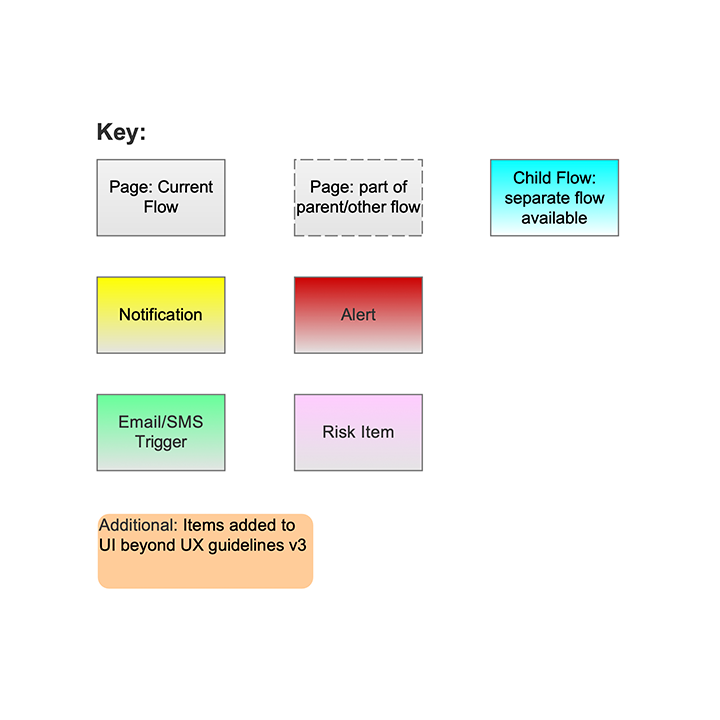 Architecture
Zelle Turnkey was built on the existing Popmoney platform and shares the same processing system. To reduce development time the new product used as many API and data processing points as possible. Mapping all the items, including risk, emails, and SMS communication was critical.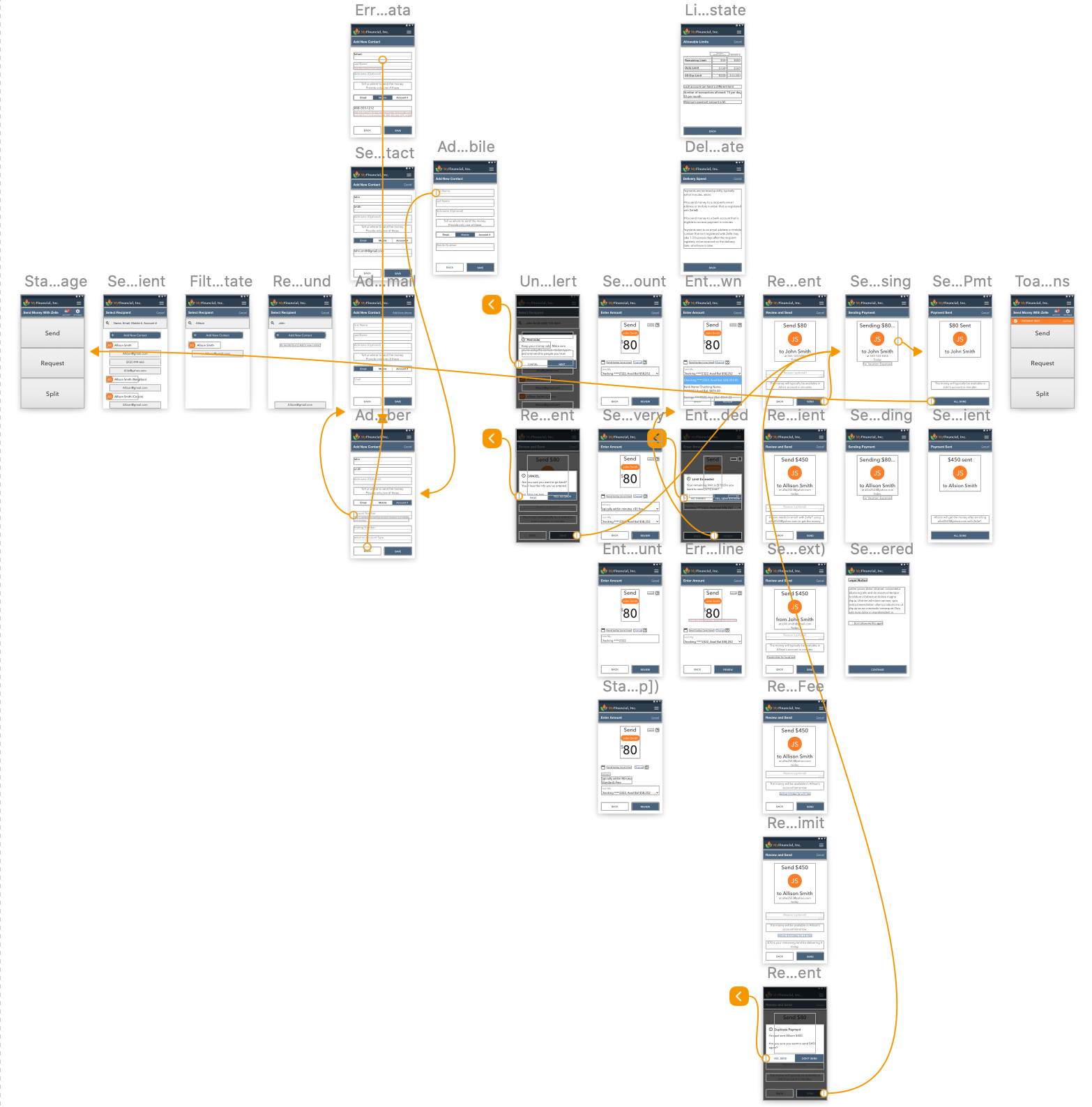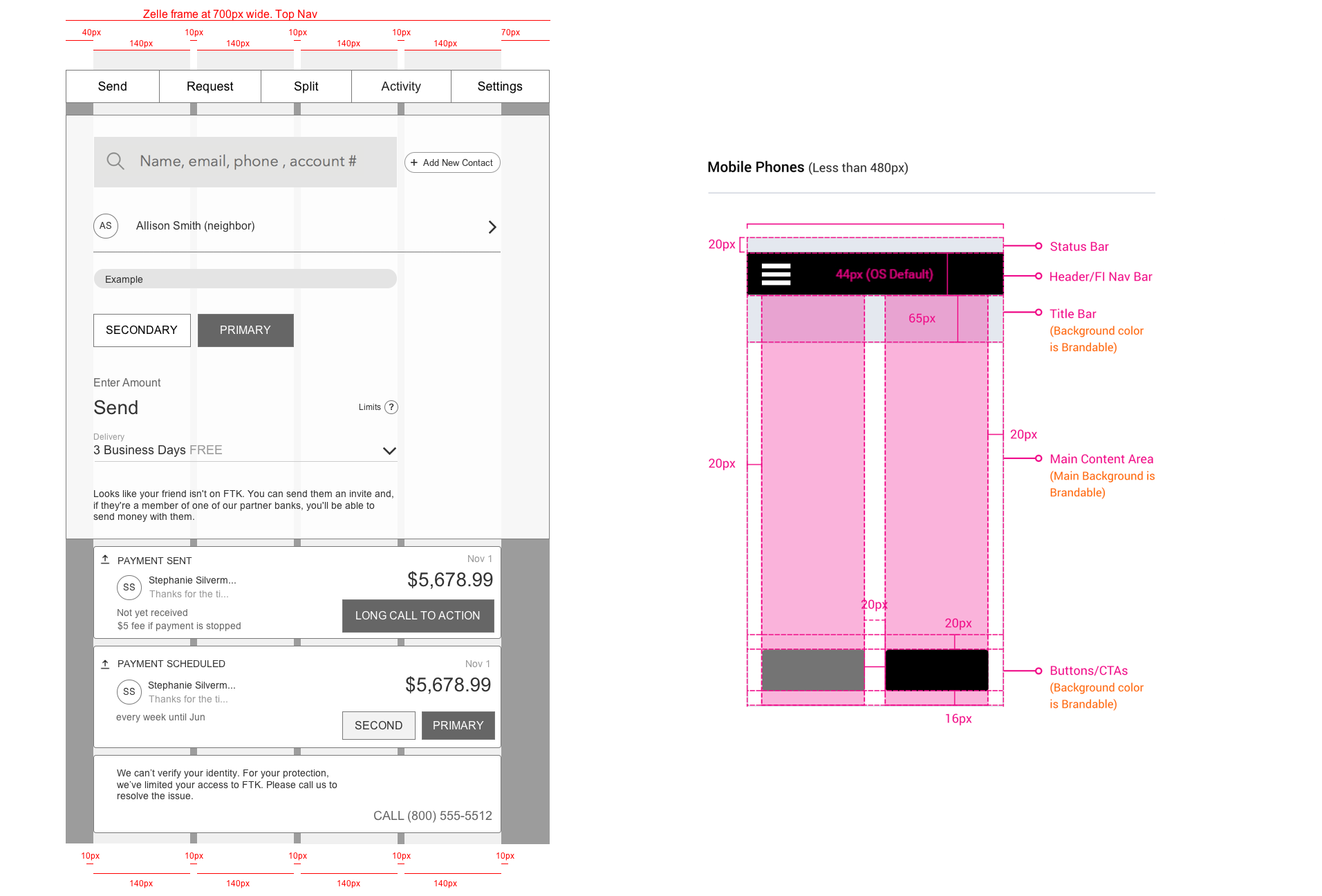 Design structure and grid
We developed a simple responsive layout to best accommodate the many implementations a client can adopt. To match the overall Zelle network we maintained basic patterns, and reduced the variety to 2 basic breakpoints.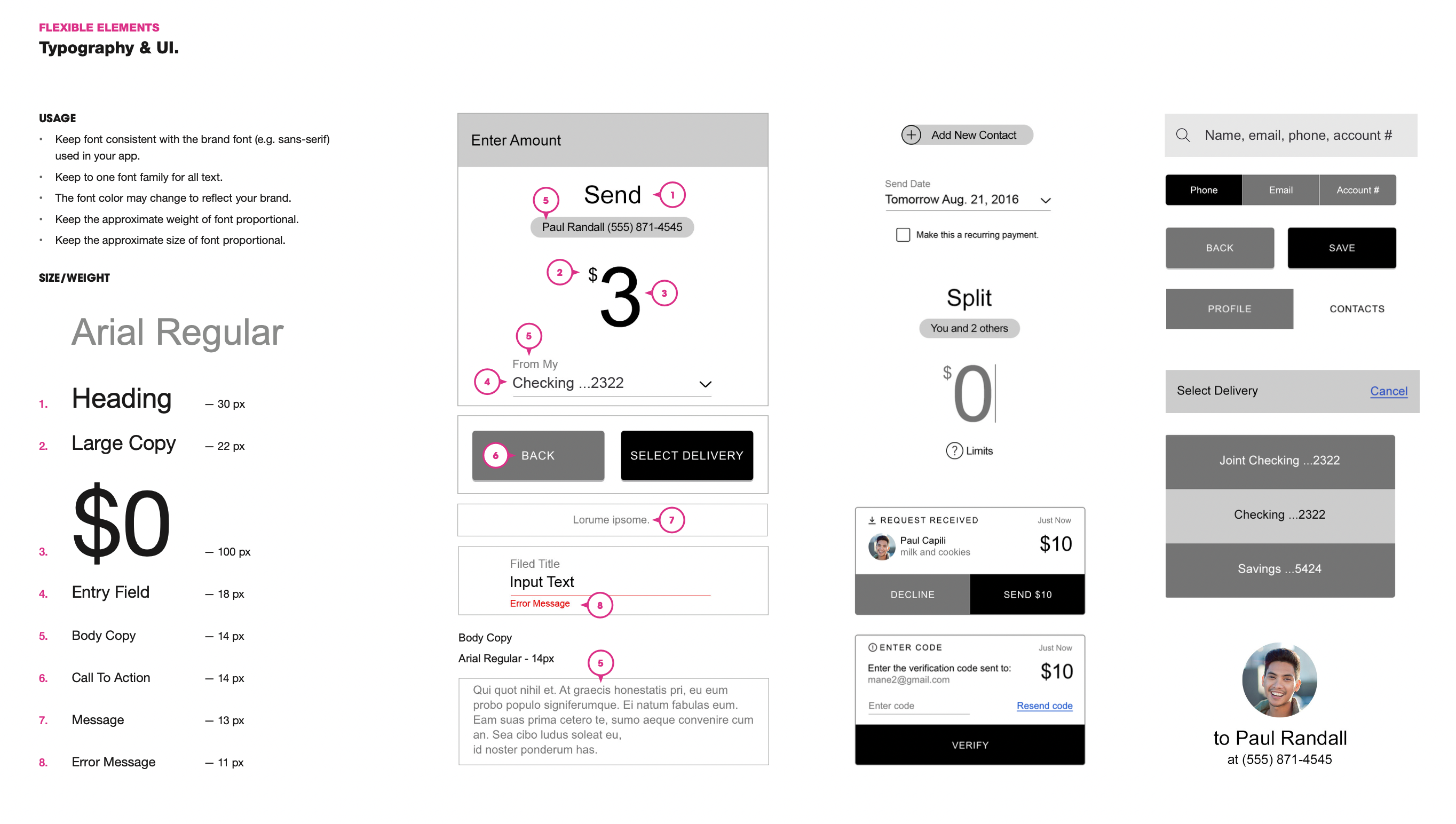 Branding 500+ Banking UIs
Over 70% of Zelle interfaces are powered by the Fiserv turnkey solution. Neutral elements were critical so the product could be adapted to thousands of banking UIs. The responsive interface is simple but functions in mobile web, iOS/Android through web-view, tablet, and desktop. We minimalized CSS color management to fully brand WCAG 2.0 aa compliant interfaces.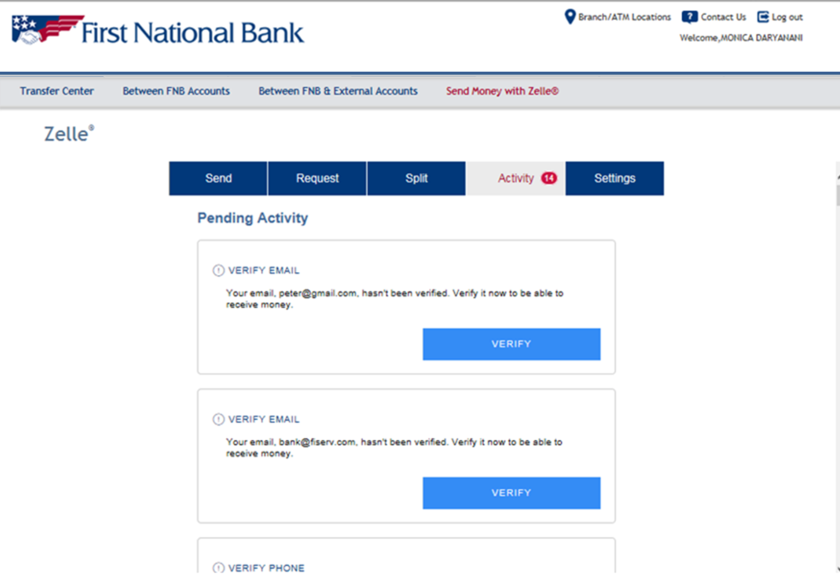 Fast deployment
Any bank can quickly add a branded Zelle plugin through web-view or direct. Custom code was also available. Any bank, large or small, could have a fully branded and integrated payments experience with minimal effort.
Project Outcome
We created a fully functioning product which beat the competition to market within months, using our existing transaction technology. The product is continuing to grow and is being used by millions of users through thousands of banks and credit unions.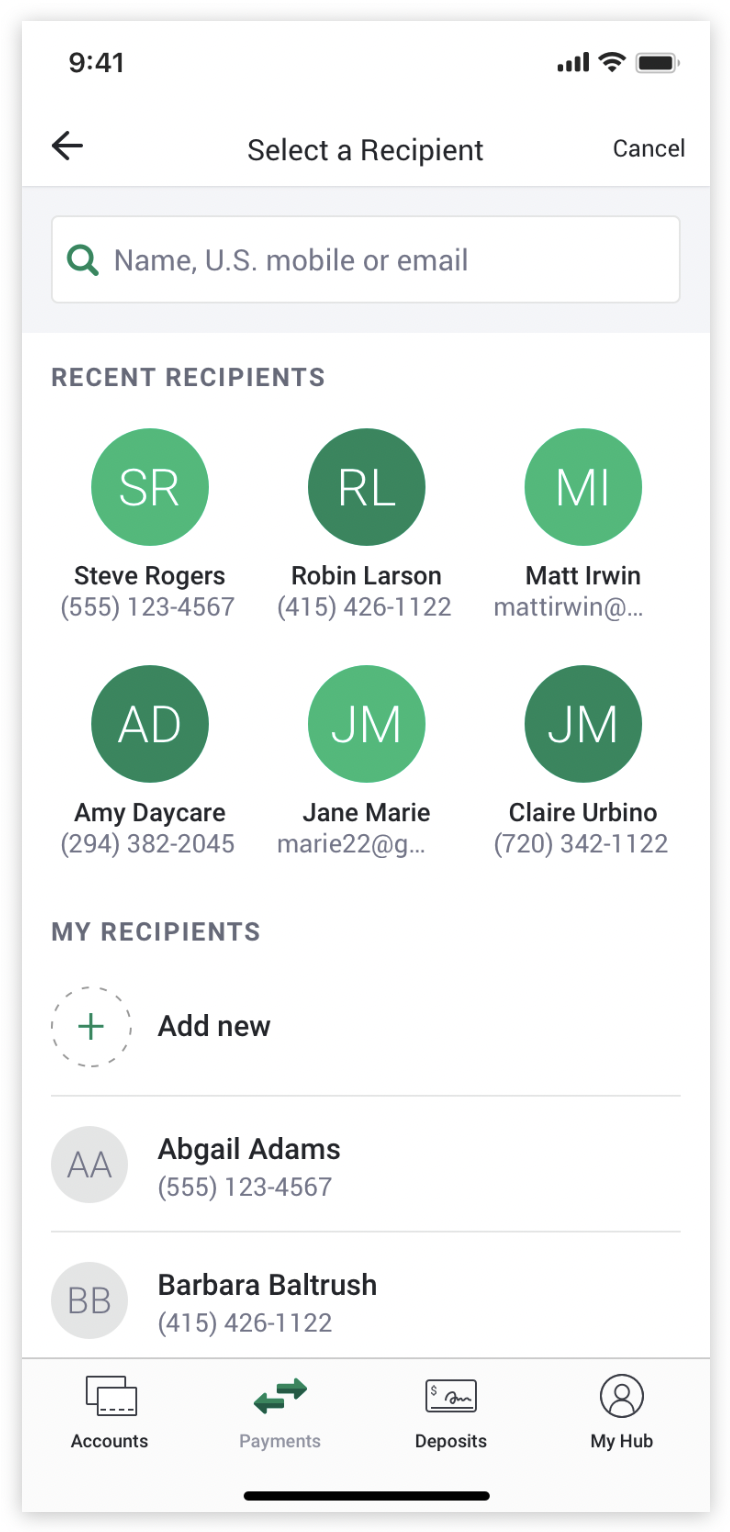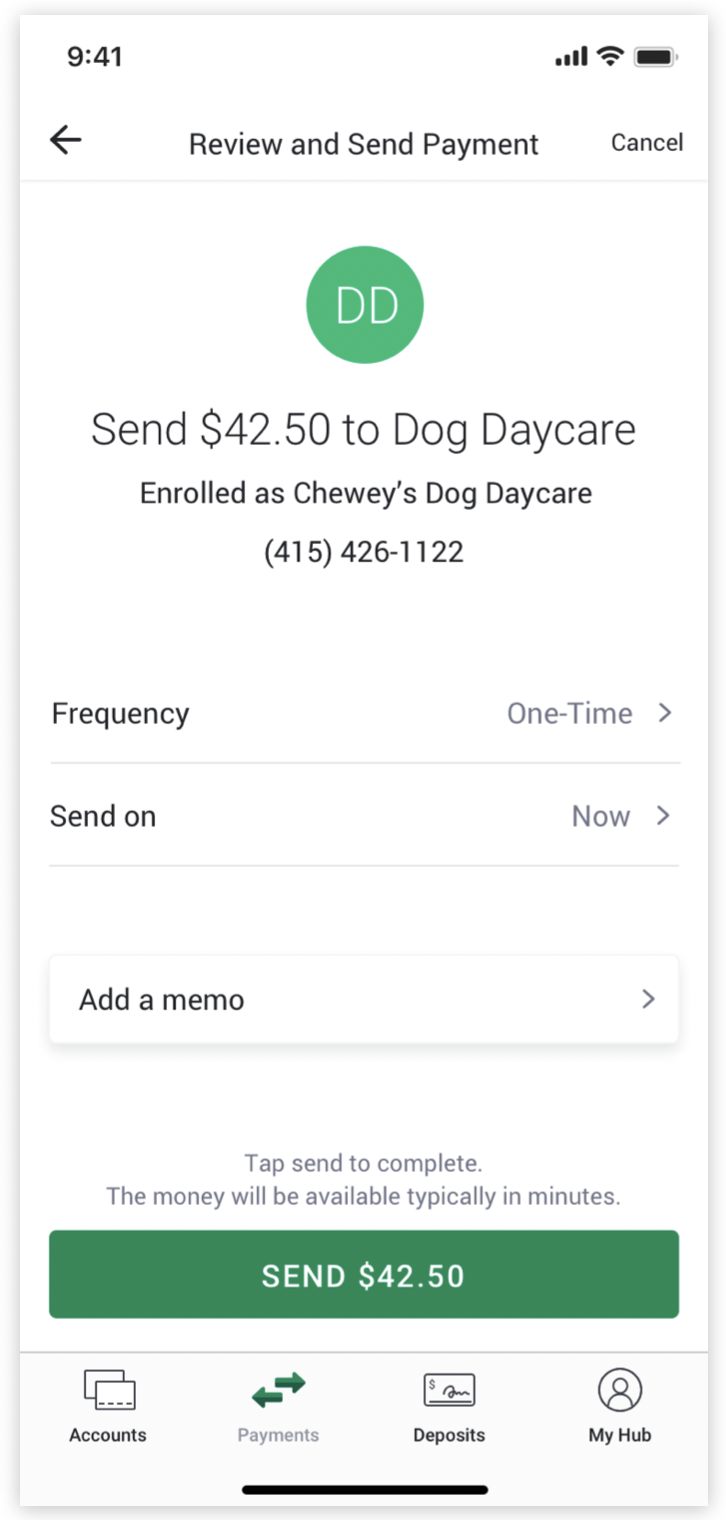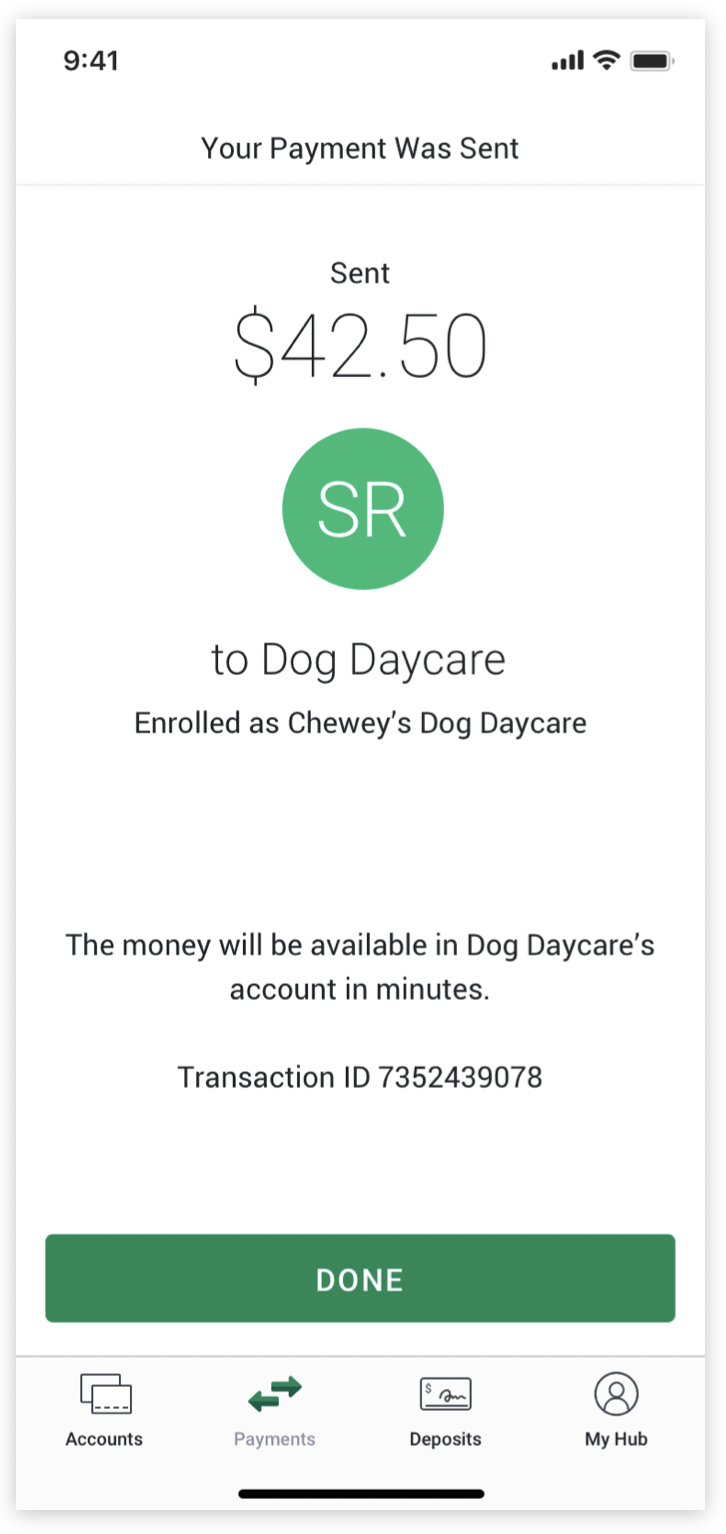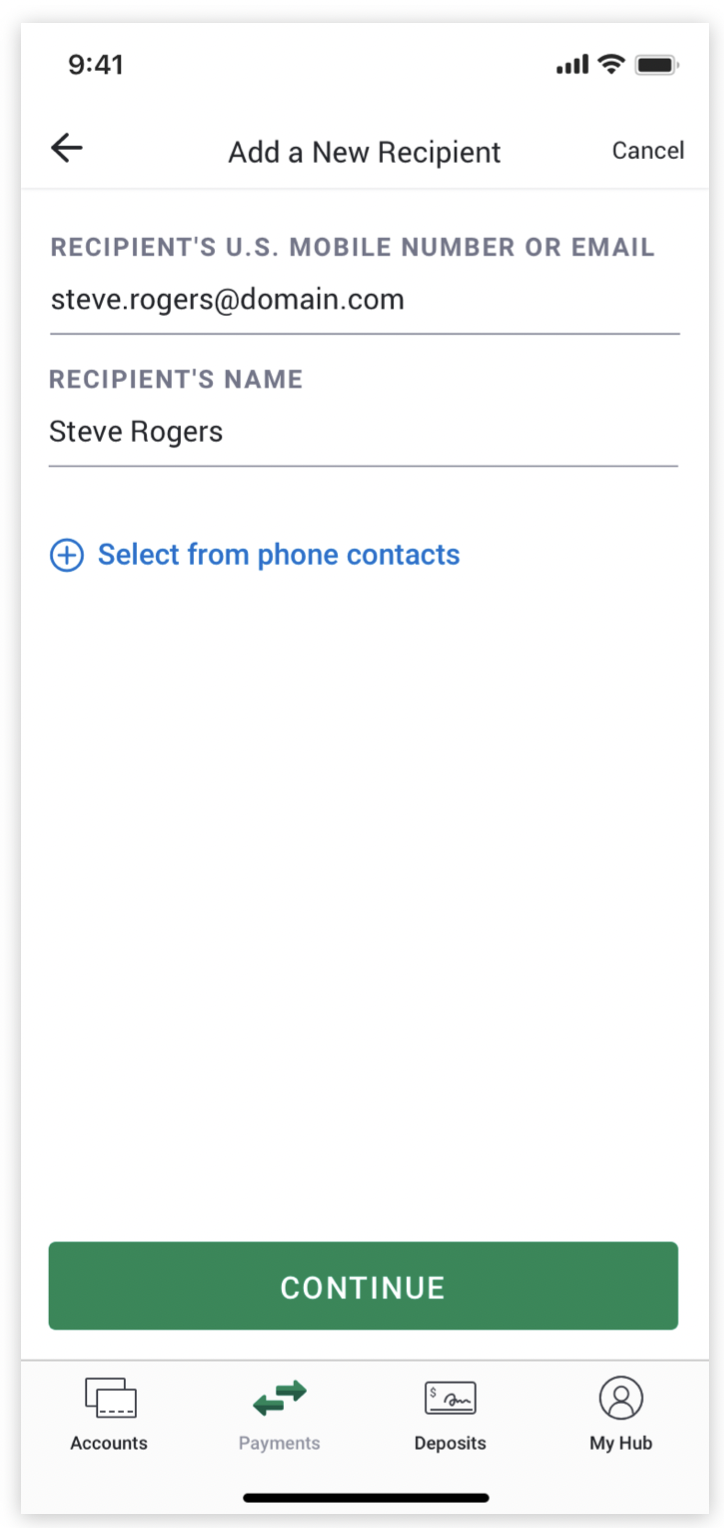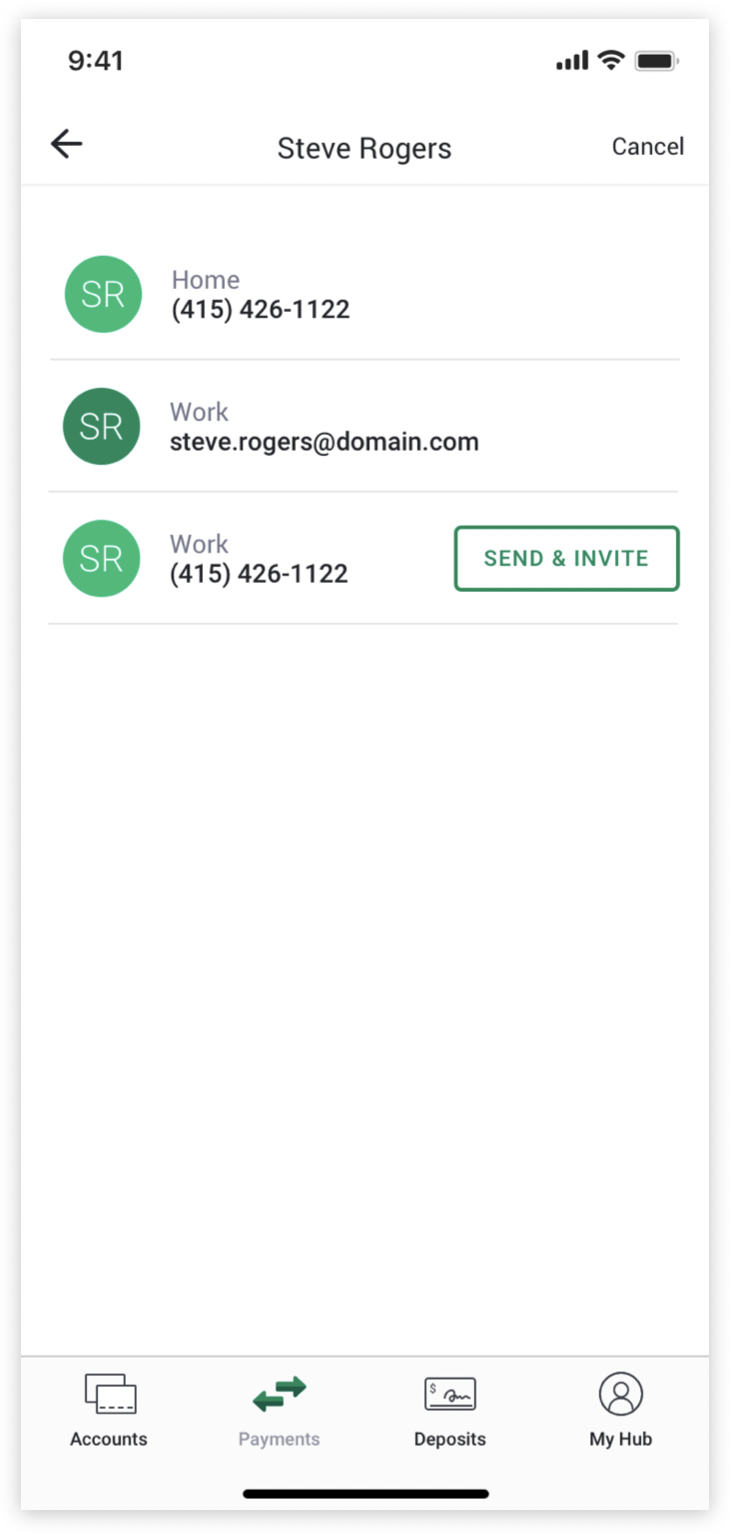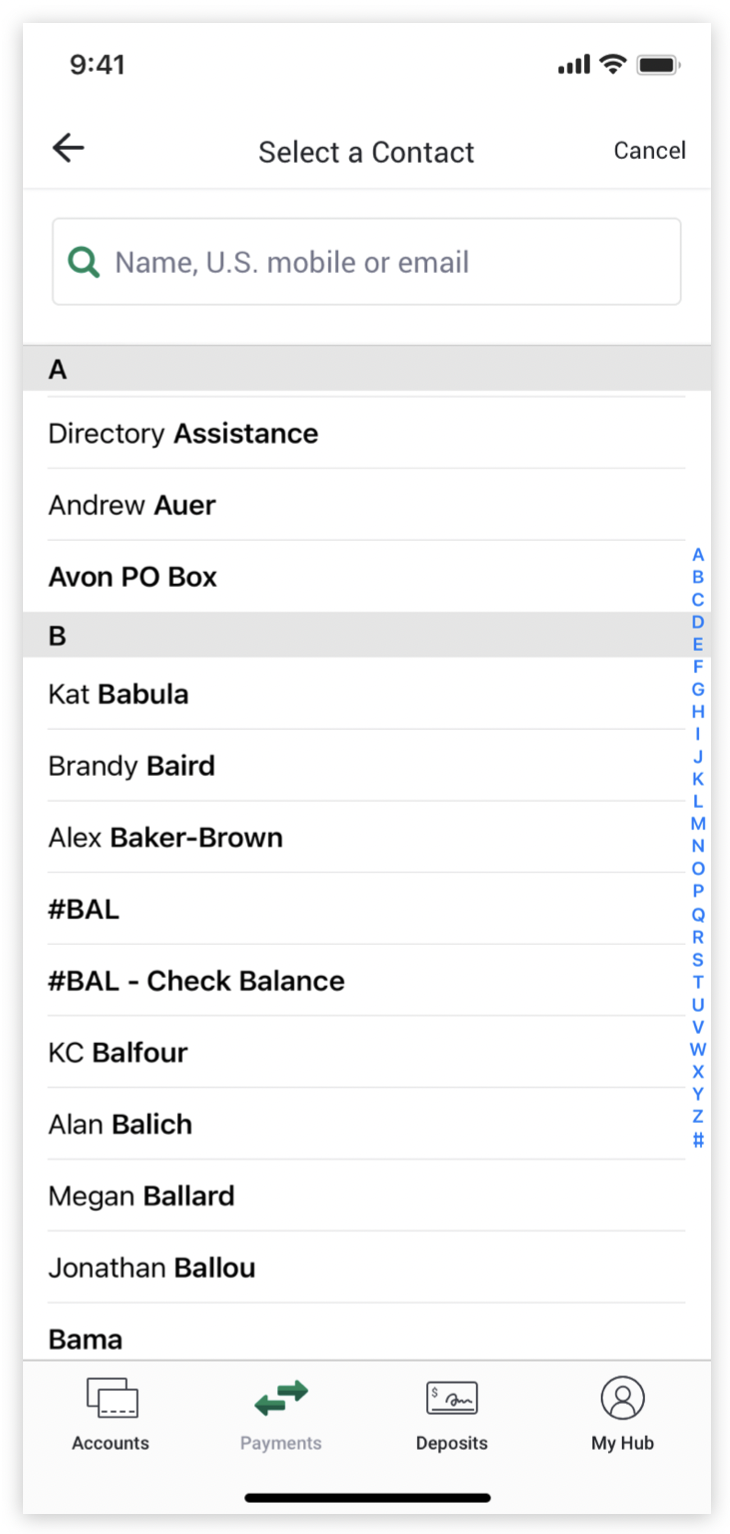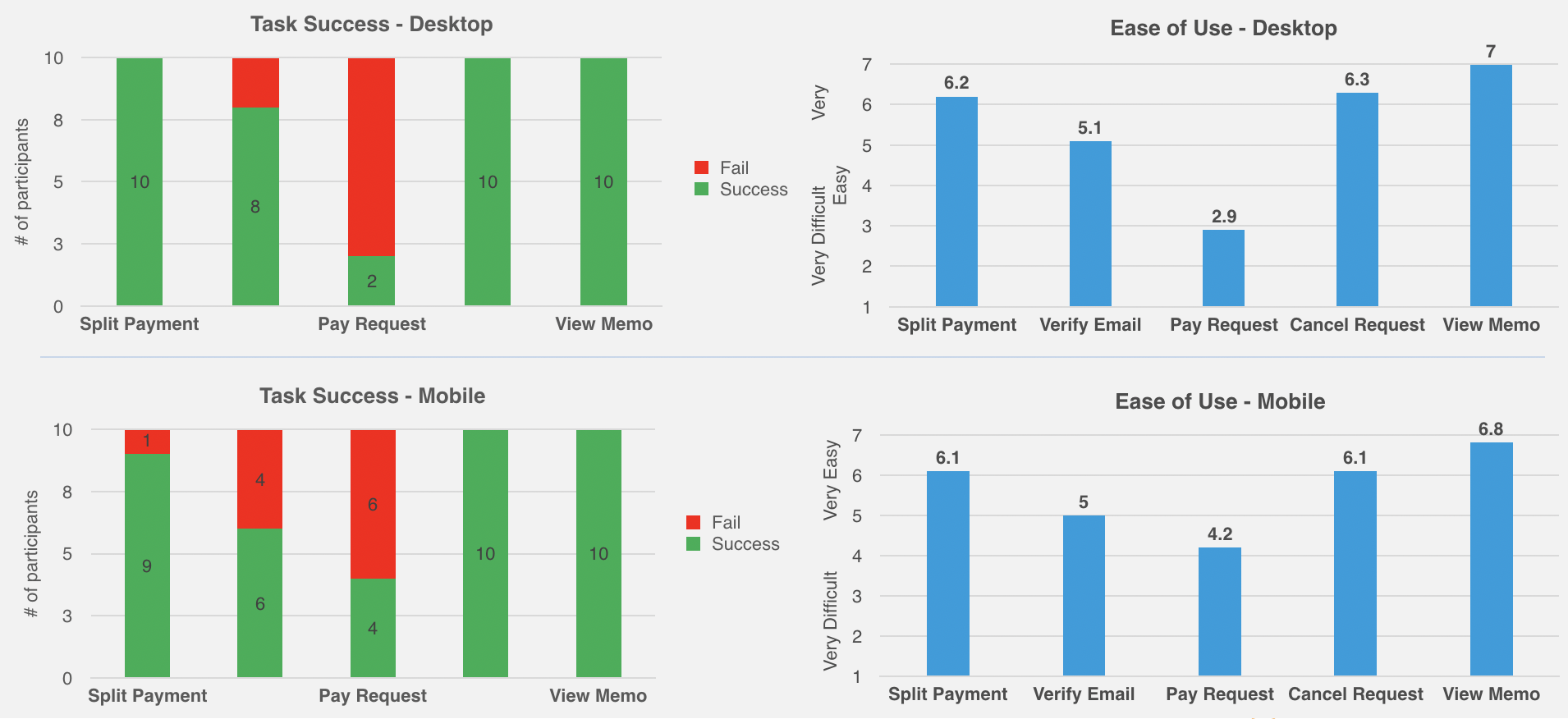 Evolution: Testing and growth
As Zelle grew, so did the scope. Balancing business demands with design required routine user testing. Partnering with UserZoom provided an affordable path to find the trouble spots and refine.
Lessons learned
Restrictions can be very useful. Zelle is deployed in thousands of banks and maintains a consistent experience no matter the interface.
Fitting a new experience within an existing experience requires tons of compromise.
Less features are infinitely simpler to maintain than more, especially in a highly restrictive environment (like banking).
Communication is critical when moving fast with many stakeholders.